America's Physician Groups (APG) awarded Sansum Clinic 5-star 'Elite Status' - the organization's highest possible ranking as part of its 2022 Standards of Excellence™ (SOE®) survey program. This is the 10th year we have received this honor, an achievement reached because of our hardworking team who is always rising to the occasion despite many challenges.
"We could not have received this honor without a tremendous effort by our Medical Director Marjorie Newman, MD, who spearheaded the huge task of collecting, organizing and presenting all of our reporting data," said Dr. Kurt N. Ransohoff, Sansum Clinic CEO and former chair of the APG Board of Directors. "This award is a testament to our team members who are always working hard to meet rising expectations despite the many challenges throughout this global pandemic."
This honor places our Clinic among groups who are setting the bar on high-quality care, responsiveness to patients, and affordability, and for that, we are extremely proud. APG is the country's leading association for physician organizations practicing coordinated care. It represents 335 medical groups, independent practice associations, and integrated healthcare systems across the nation.
To receive Elite Status, a physician group must receive five-star ratings defined by rigorous, peer-defined benchmarks in five areas: care management practices, patient-centered care, information technology, group support of advanced primary care, and accountability and transparency.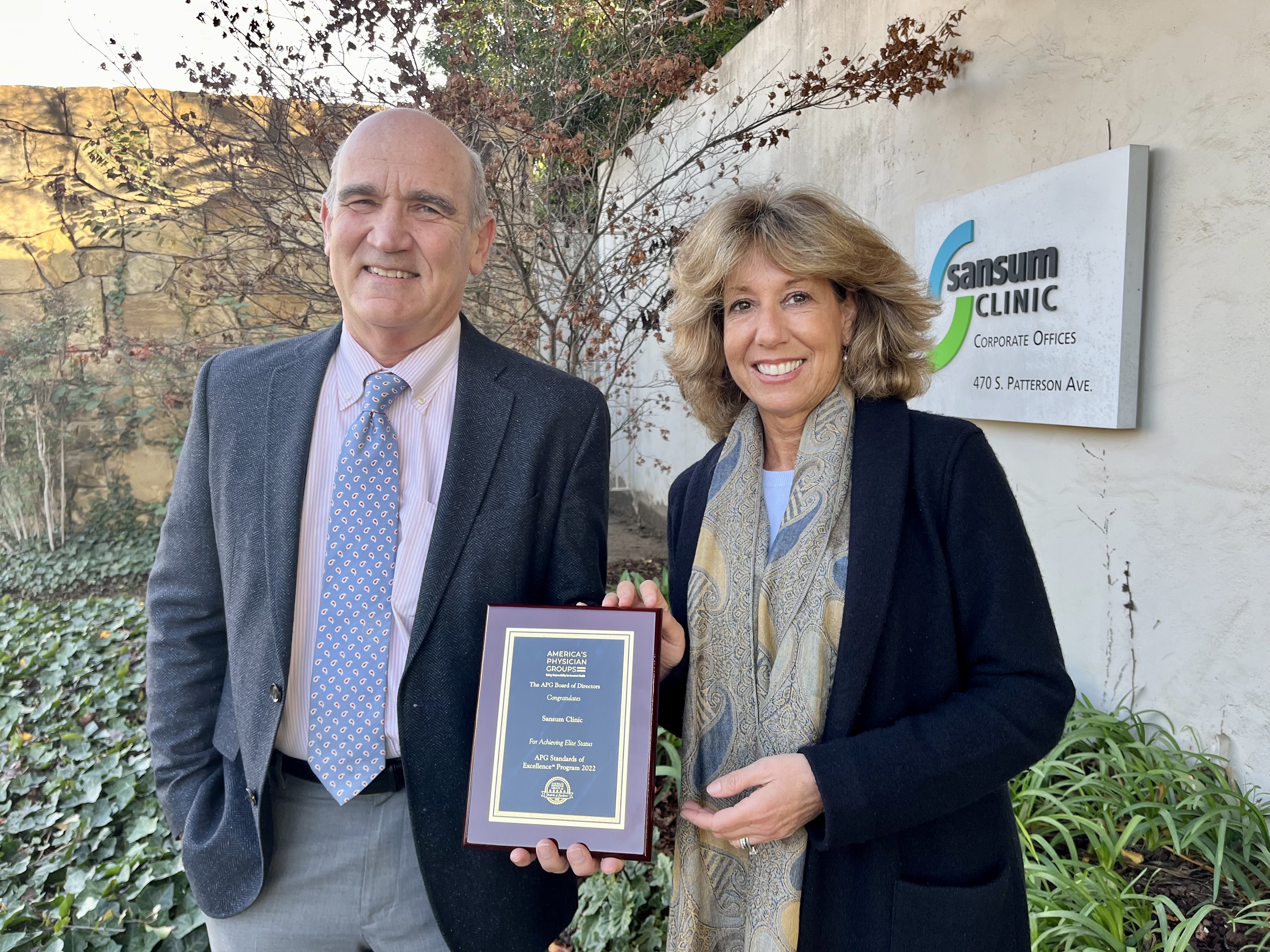 Dr. Kurt N. Ransohoff, left, Sansum Clinic CEO, with Sansum Clinic Medical Director Dr. Marjorie Newman.